The Plastic Injection Plastic Molding refers to a process of manufacturing a semi-finished product with a certain shape by pressing, injecting, cooling, and detaching the molten raw material.
Including mold clamping, filling, pressure maintenance, cooling, mold opening, demoulding six stages.
Widely used in aerospace, automotive, communication, electronics, instruments, medical...large application industry and [Excellent quality, high efficiency, energy saving, environment protection" required industry.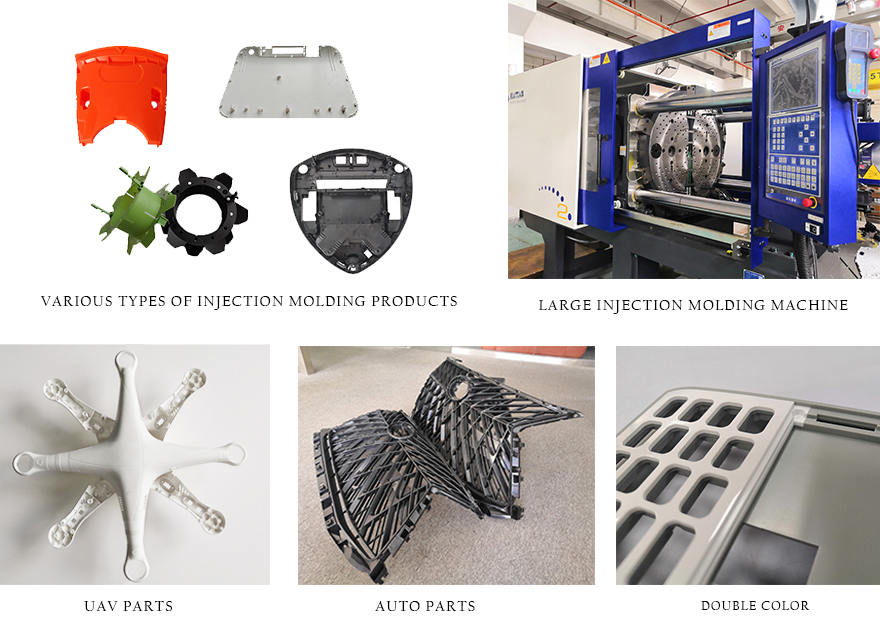 NOTE: All products are photographed in factories
just use as technology sample