Magnesium alloy has the good lightweight, cutting property, corrosion resistance, shock absorption, dimensional stability and impact resistance. It is far superior to other materials. These features make magnesium alloys used in a wide range of fields, such as transportation, electronics, medical, military, and so on. This trend is only increasing. Especially in the fields of 3C products (computer Computer, consumer electronics Consumer Electronic Product, communication Communication), high speed iron, automobile, bicycle, aeronautics and space, architectural decoration, hand-held tools, medical and rehabilitation equipment and other fields, it has great potential and has become the development direction of new materials in the future.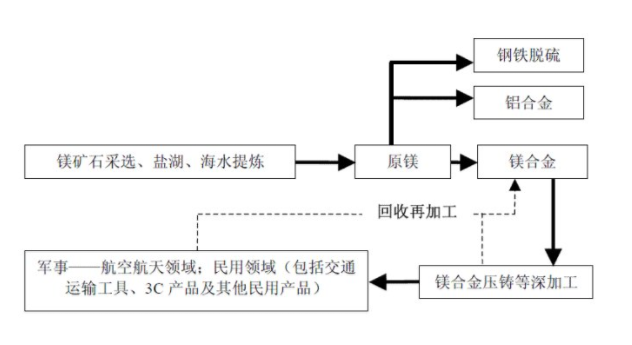 Its processing and corrosion and mechanical properties have many characteristics: fast heat dissipation, light quality, good rigidity, certain corrosion resistance and dimensional stability, impact resistance, wear resistance, good attenuation performance and easy recovery; in addition, it has high thermal and conductive properties, no magnetic, good shielding and non-toxic characteristics.
Application: magnesium alloys are widely used in portable equipment and the automotive industry to achieve lightweight purposes.
Under the same strength parts, magnesium alloy parts can be made thinner and lighter than plastics. In addition, because the specific strength of magnesium alloy is higher than that of aluminum alloy and iron, it can reduce the weight of aluminum or iron parts without reducing the strength of parts.
Electronic communication:
Due to the development of digital technology in the electronic information industry, the market is becoming more and more highly integrated, thin, miniaturized and environmentally friendly to electronic and communication products. Engineering pigment has been used as the main material, but its strength can not be compared with that of metal. Magnesium alloys have excellent Thin-walled Casting properties. The wall thickness of the castings can reach 0.6~1.0mm, and the strength, stiffness and anti-collision ability are maintained. This is very beneficial to the requirements of ultra-thin, ultra light and miniaturized products. This is incomparable to the engineering pigments.
Magnesium alloy components of an unmanned aerial vehicle.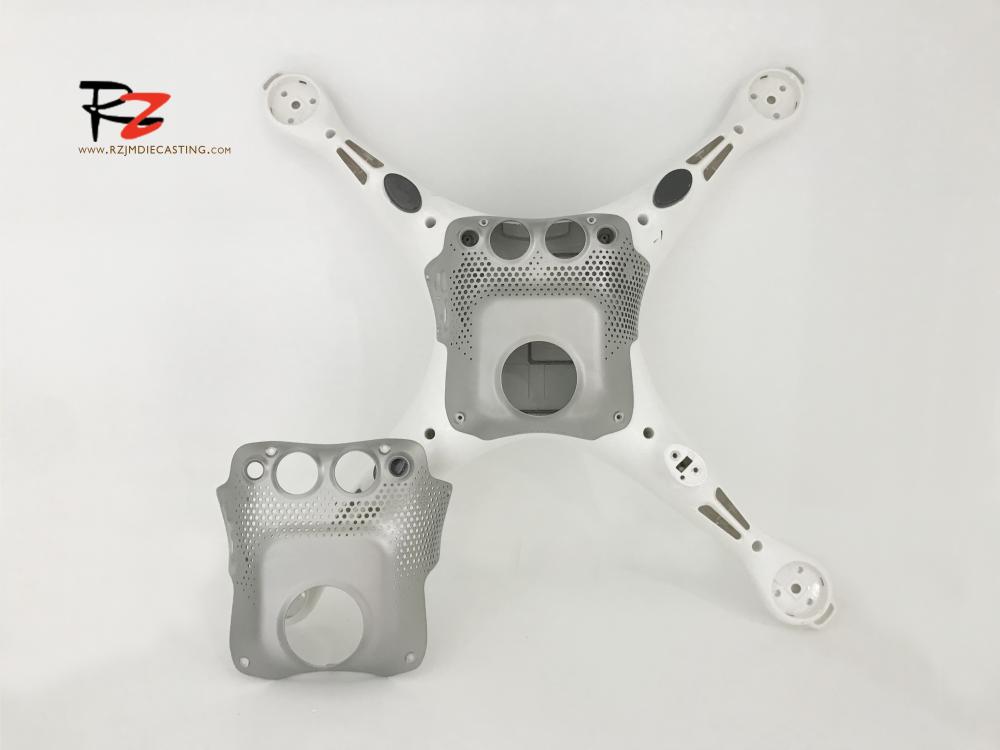 Automobile industry:

There are two ways to lighten the automobile: first, to optimize the structure; the two is to choose lightweight materials. Aluminum alloy, plastic (resin matrix composite) and magnesium alloy are three kinds of materials which are considered to be ideal at present. Magnesium alloy dies casting is the lightest of all the Die Casting alloys. It is a very competitive lightweight material for an automobile. A large number of magnesium alloy parts are produced to replace plastic, aluminum, and even steel parts. With the development of technology, magnesium alloys will be more widely applied in the automotive field.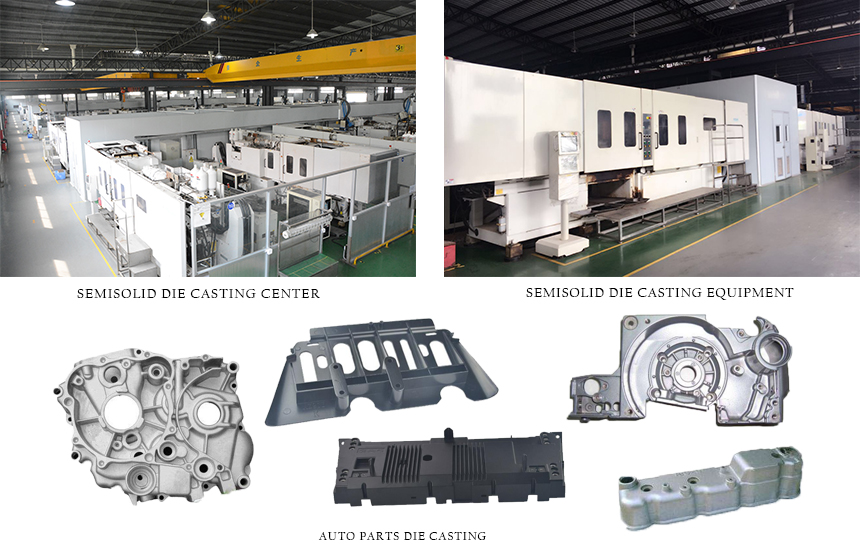 Laptop:
The use of magnesium alloy as the shell of a notebook computer is almost based on all the advantages of magnesium alloy. The shock resistance improves the reliable operation of the computer components; the anti-electromagnetic interference and electromagnetic shielding performance ensure the information security of the computer; the excellent thermal conductivity greatly improves the heat dissipation of the electroencephalon.